Congratulations!!! If you read this it means that you've been selected by our organization to participate in a project – exchange, training, conference, camp etc. We work hard to create opportunities for people like YOU!
In most of the projects the organizers ask for a presentation of the sending organization. In your case its MeOut 🙂 We work effortlessly to get new partners and to spread the word – even sentences 🙂 – about our organization. The more known we're, the more we can offer to people like YOU!
This is why its extremely important how we're going to be presented..
It can be that you've never worked or volunteered for us. No problem! Just tell the people the truth that you found us on internet and liked what we're doing and applied for a project and got selected. Then!
Please introduce US.
Present US on a way that others get interested and if they need more info they will contact us 🙂
Easy isn't it?
To make it easier for YOU we've created this blog post. There're information about us, some examples how we were presented in the past and our "numbers" from 2015 (info-graphic).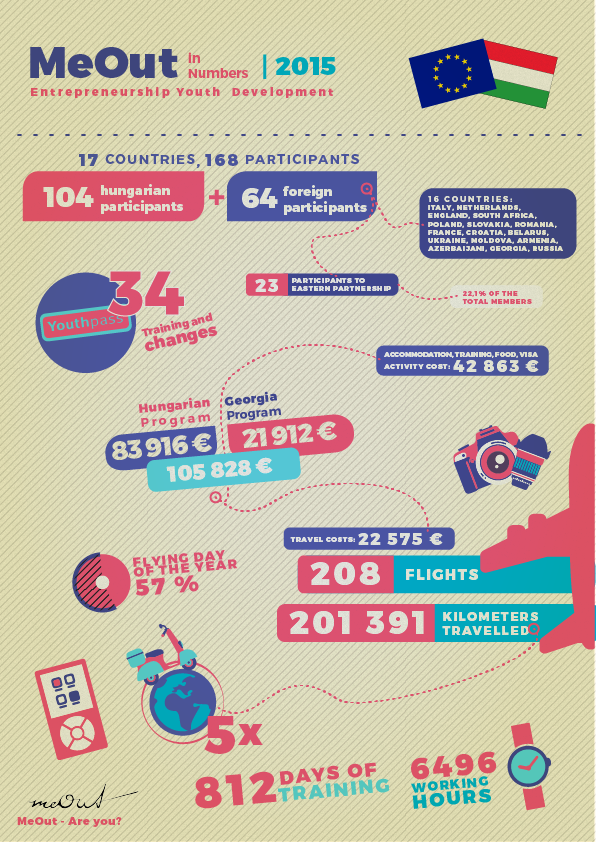 Here we go:
If I have to introduce MeOut in ten seconds it would truly be just…
MeOut is a Hungarian organization based in Budapest. It is dedicated to educate youth and adults using formal and non-formal education. The main aim is to encourage those who are ready to develop and expand their knowledge in the areas of entrepreneurship, social entrepreneurship, social media, management, fundraising, crowdfunding, peace education, conflict transformation and coaching.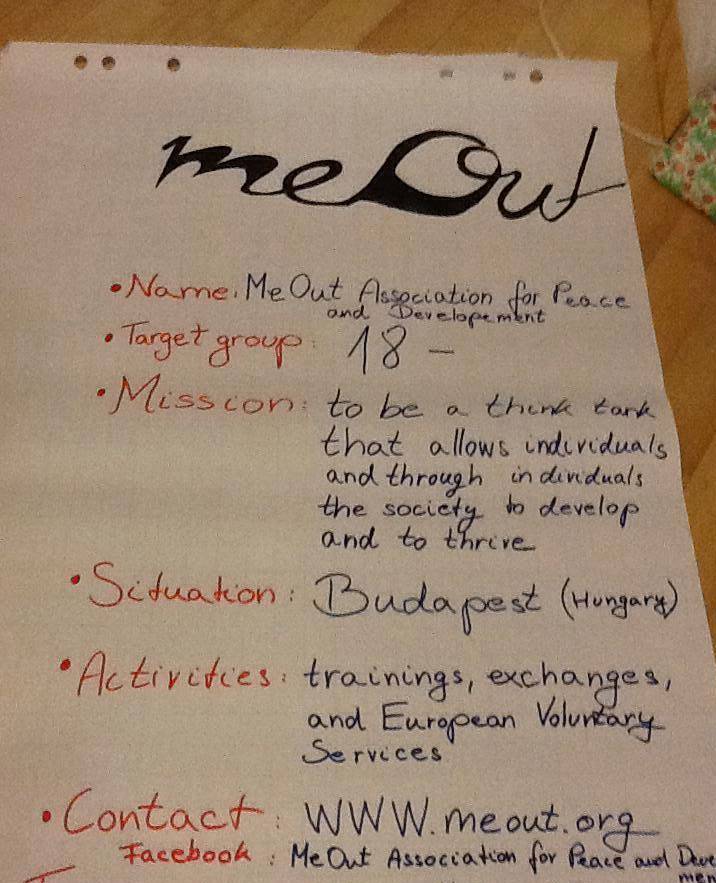 A bit more  🙂
MeOut was founded by experienced trainers and coaches. The organization is delighted to have expert members with more than a decade experience. The learning process never stops. There is always something that should be learned and so, to be shared.
Internationally MeOut aims to strengthen the cooperation with EECA countries, and Russian Federation while expanding, and deepening its EU network and cooperation.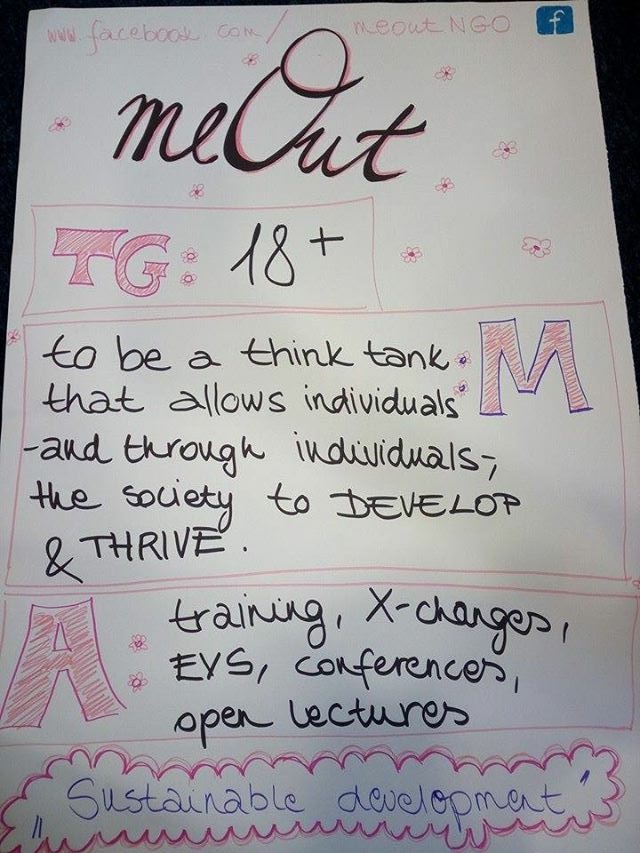 If you would like to know more about our activities please check out our Web, Facebook, Blog or LinkedIn page:
MeOut WebPage ENG
MeOut Facebook ENG – HUN
MeOut Blog ENG
MeOut Blog – HUN
If YOU have any question please do not hesitate to contact US!
We're thankful for your efforts!!!
#MeOut
Are You?